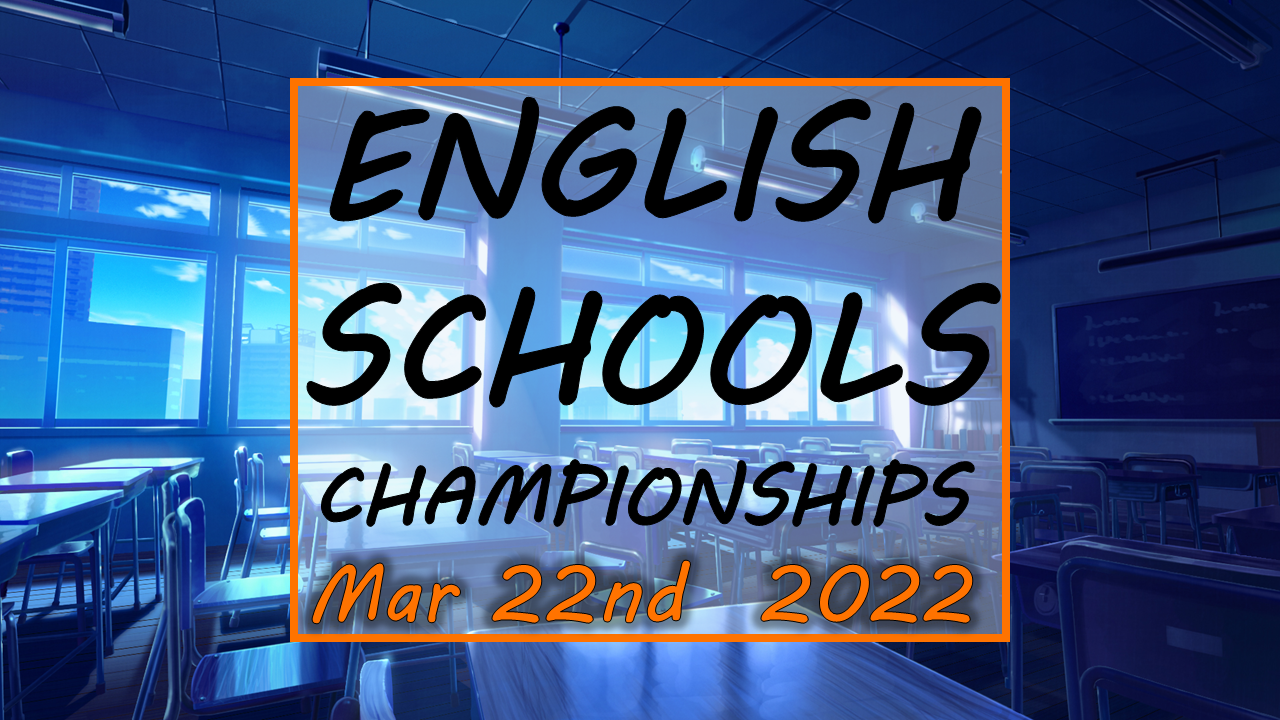 QUICK LINKS: Group A / Group B / Playoffs
SCHOOLS CHAMPIONSHIP RULES & EXPECTATIONS

Games will be 3 ends or 45 min on the clock, whichever comes first. For an end to be allowed, the first stone must cross the near tee line before the clock reaches zero.

Games will NOT be played with the 5 rock Free Guard Zone.

Entries for this event must be submitted by a member of staff who will accompany the students to the rink.

2 points for a win, and 1 point for a draw.

All games must be played within the spirit of curling, with respect for everyone at all times.
| | | | | | | | | | |
| --- | --- | --- | --- | --- | --- | --- | --- | --- | --- |
| RANK | SCHOOL | GROUP | SKIP | VICE | SECOND | LEAD | POINTS | ENDS | SHOTS |
| ? | BEACON ACADEMY | A1 | ? | ? | ? | ? | 0 | 0 | 0 |
| ? | BEACON ACADEMY | A2 | ? | ? | ? | ? | 0 | 0 | 0 |
| ? | BEACON ACADEMY | A3 | ? | ? | ? | ? | 0 | 0 | 0 |
| ? | SEVENOAKS SCHOOL | A4 | ? | ? | ? | ? | 0 | 0 | 0 |
| ? | SEVENOAKS SCHOOL | A5 | ? | ? | ? | ? | 0 | 0 | 0 |
| ? | ? | A6 | ? | ? | ? | ? | 0 | 0 | 0 |
| ? | BEACON ACADEMY | B1 | ? | ? | ? | ? | 0 | 0 | 0 |
| ? | BEACON ACADEMY | B2 | ? | ? | ? | ? | 0 | 0 | 0 |
| ? | BEACON ACADEMY | B3 | ? | ? | ? | ? | 0 | 0 | 0 |
| ? | SEVENOAKS SCHOOL | B4 | ? | ? | ? | ? | 0 | 0 | 0 |
| ? | SEVENOAKS SCHOOL | B5 | ? | ? | ? | ? | 0 | 0 | 0 |
| ? | ? | B6 | ? | ? | ? | ? | 0 | 0 | 0 |
GROUP A
MAR 22nd @ 9:30


………..

SHEET

..

A

………..

1

2

3

F

A1

0
0
0
0

A2

0
0
0
0
MAR 22nd @ 10:25


………..

SHEET

..

B

………..

1

2

3

F

A1

0
0
0
0

A5

0
0
0
0
MAR 22nd @ 10:25


………..

SHEET

..

C

………..

1

2

3

F

A3

0
0
0
0

A4

0
0
0
0
MAR 22nd @ 11:20


………..

SHEET

..

A

………..

1

2

3

F

A2

0
0
0
0

A4

0
0
0
0
MAR 22nd @ 12:15


………..

SHEET

..

B

………..

1

2

3

F

A3

0
0
0
0

A5

0
0
0
0
MAR 22nd @ 1:10


………..

SHEET

..

B

………..

1

2

3

F

A5

0
0
0
0

A2

0
0
0
0
MAR 22nd @ 1:10


………..

SHEET

..

C

………..

1

2

3

F

A1

0
0
0
0

A4

0
0
0
0
MAR 22nd @ 2:05


………..

SHEET

..

A

………..

1

2

3

F

A2

0
0
0
0

A3

0
0
0
0
MAR 22nd @ 3:00


………..

SHEET

..

B

………..

1

2

3

F

A1

0
0
0
0

A3

0
0
0
0
MAR 22nd @ 3:00


………..

SHEET

..

C

………..

1

2

3

F

A4

0
0
0
0

A5

0
0
0
0
GROUP B
MAR 22nd @ 9:30


………..

SHEET

..

B

………..

1

2

3

F

B2

0
0
0
0

B3

0
0
0
0
MAR 22nd @ 10:25


………..

SHEET

..

A

………..

1

2

3

F

B1

0
0
0
0

B5

0
0
0
0
MAR 22nd @ 11:20


………..

SHEET

..

B

………..

1

2

3

F

B1

0
0
0
0

B4

0
0
0
0
MAR 22nd @ 11:20


………..

SHEET

..

C

………..

1

2

3

F

B3

0
0
0
0

B5

0
0
0
0
MAR 22nd @ 12:15


………..

SHEET

..

A

………..

1

2

3

F

B1

0
0
0
0

B3

0
0
0
0
MAR 22nd @ 12:15


………..

SHEET

..

C

………..

1

2

3

F

B4

0
0
0
0

B2

0
0
0
0
MAR 22nd @ 1:10


………..

SHEET

..

A

………..

1

2

3

F

B2

0
0
0
0

B5

0
0
0
0
MAR 22nd @ 2:05


………..

SHEET

..

B

………..

1

2

3

F

B1

0
0
0
0

B2

0
0
0
0
MAR 22nd @ 2:05


………..

SHEET

..

C

………..

1

2

3

F

B3

0
0
0
0

B4

0
0
0
0
MAR 22nd @ 3:00


………..

SHEET

..

A

………..

1

2

3

F

B4

0
0
0
0

B5

0
0
0
0
MAR 22nd @ 3:55


………..

SHEET

..

C

………..

1

2

3

F

A5

0
0
0
0

B5

0
0
0
0
MAR 22nd @ 3:55


………..

SHEET

..

A

………..

1

2

3

F

A4

0
0
0
0

B4

0
0
0
0
MAR 22nd @ 3:55


………..

SHEET

..

B

………..

1

2

3

F

A3

0
0
0
0

B3

0
0
0
0
MAR 22nd @ 4:50


………..

SHEET

..

A

………..

1

2

3

4

F

A2

0
0
0
0
0

B2

0
0
0
0
0
MAR 22nd @ 4:50


………..

SHEET

..

B

………..

1

2

3

4

F

A1

0
0
0
0
0

B1

0
0
0
0
0
For information on our other bonspiel please visit the bonspiels page by clicking this link
You can also follow us on Twitter @SECC_Curling