The Kent & Sussex Bonspiel is the flagship bonspiel of the South Of England Curling Club. After a year away, we are very excited that it will return on February 5th & 6th at Fenton's Rink.
You can register yourself as an individual (£80) or register your team (£320) by clicking this link!
This year the bonspiel will feature 16 teams, each playing 5 six-end games. The first day is based on group play and will feature 4 groups (red, blue, green, yellow) each consisting of 4 teams. Each team will play the 3 other teams in their group, to decide their group ranking. On Sunday, playoff games will take place between similarly ranked teams from each group, until we crown a winner and determine the full bonspiel rankings from 1-16.
The full bonspiel schedule is posted below: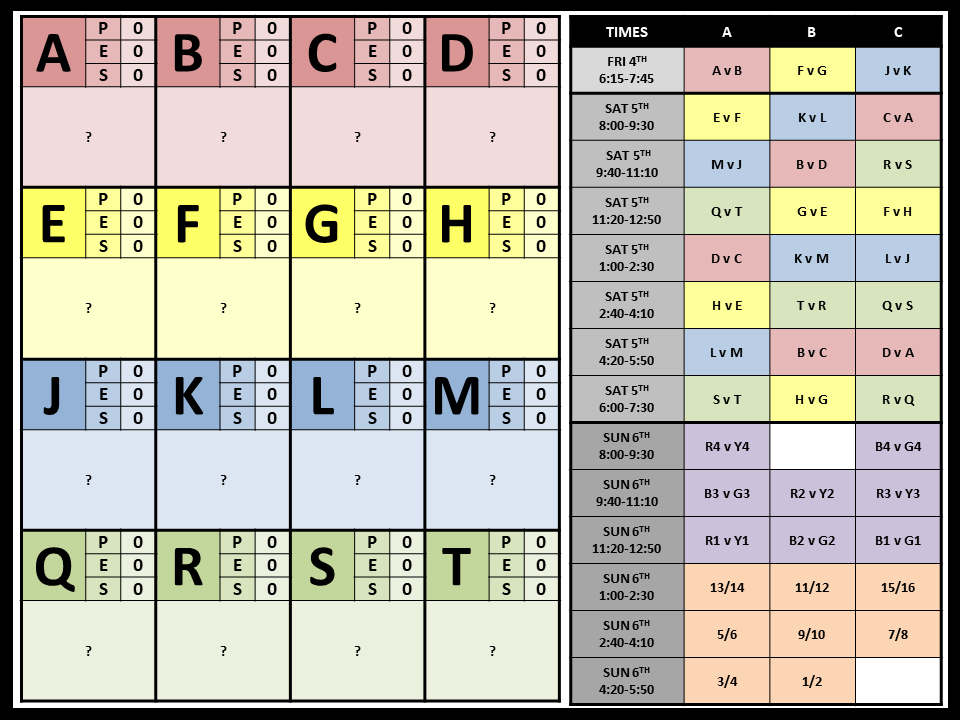 Included in the bonspiel fee is a hot meal provided for each player at lunch on both Saturday & Sunday, provided by The Complete Lunch catering service.
To see the full history of the Kent & Sussex Bonspiel you can click here to visit the archive section. All of the past competitions are documented here, listing the scores of each game and who eventually won the trophy.
If you are unable to play on the weekend of February 5th & 6th, you might find other events that you could play in under the Bonspiels section of our website.