A bonspiel is a curling tournament. These competitions can come in a wide variety of formats, but every bonspiel will end by one team being crowned as champions. While some higher level competitions such as the Olympics or National Championships may take a week or ten days, most bonspiels take place over a single weekend.
The history of the word "bonspiel" goes back to the 1700's and the Dutch term for the word "game". Pronounced "bon-speel", the history books suggest it used to have links to golf and archery tournaments, but today it is used exclusively by curlers.
The format of most bonspiels is largely determined by how much ice is available to the event organized. A combination of time, teams, and sheets must be considered when trying to plan a successful bonspiel. For example, a rink with only 2 or 3 sheets will not be able to host as many teams as a 6/8/12 sheeter.
Therefore, some events may be played in a round-robin format, where every team will play each other. However if time and space is limited, teams may be placed into smaller groups who then play each other to qualify for the playoffs. To squeeze more games in, a bonspiel may be played with shorter 6 or 8 end games rather than 10. There are also some more unique bonspiel variations such as a Schenkel or the Page Playoffs.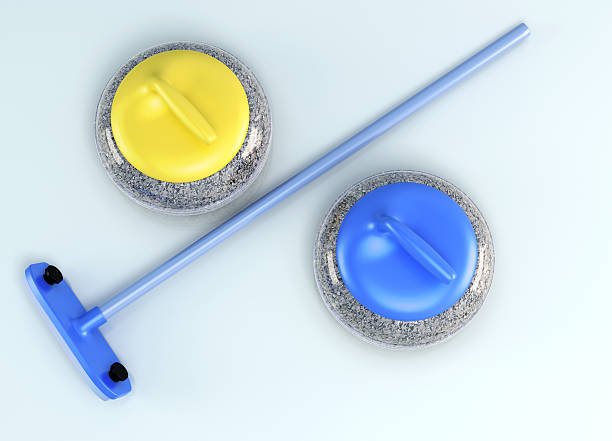 At the South Of England Curling Club, we run a wide variety of bonspiels including: mixed doubles, competitive bonspiels, social bonspiels, junior playdowns, and inter-club competitions. Visit our bonspiels page to see all of the different tournaments we organize. Here you will find information on who is taking part in upcoming events, as well as a detailed account of all previous competitions.
For more on curling terminology, visit our glossary page!
Hopefully you might like to come and give curling a try.
For a one-off session, visit our Try Curling page to book a two hour session for yourself, or bring friends and family.
Alternatively, you could book a place on one of our Learn To Curl courses which run over a series of 4 weekly two hour sessions.