In curling, the player who throws immediately after the lead is known as the second. Of a team's eight stones, the second throws the third and fourth shots. Like each of the other positions in a curling team, the performance of the second is vital if you are going to win the game.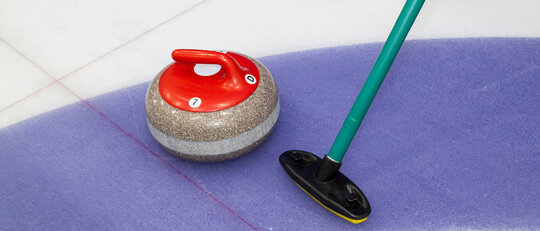 The second is often described as "the muscle" of the team. Due to the free guard zone, guards can't be removed until the second's first or second throw (depending on which team has the hammer). This means that it may be up to the second to "clean up" any opposition stones that are causing trouble.
This can happen if the desired strategy for the end hasn't developed as planned, or if the team wants to make sure their opponents have fewer stones in play. Whether this means peeling guards or throwing takeouts at rocks in the house, it is clear to see why second is the position that throws the most hits.
As a front end player, the second is also a key sweeper (this is where the muscle comes in too!). The second sweeps each of the stones thrown by their teammates, and must become adept at "reading" the ice – knowing the slow spots, and knowing where the stones may "run" (slide further). The second also has to be able to switch very quickly between intense sweeping and calming down enough to throw their own shots well.
Though the second is not usually involved in strategy, the player needs to be prepared to give input when the skip asks for it. They need to be diplomatic, and figure out how to balance expressing their own opinions and supporting the skip in making shots that they feel confident making.

Playing second is a lot of fun. Throwing big weight can be exhilarating, and all the sweeping makes for a great workout. Some exceptional well known seconds include Brett Gallant, Jocelyn Peterman, and Shannon Birchard. If you're interested in the position, have a go at throwing second and maybe one day you could join the list yourself!
For more on curling terminology, visit our glossary page!
Hopefully you might like to come and give curling a try.
For a one-off session, visit our Try Curling page to book a two hour session for yourself, or bring friends and family.
Alternatively, you could book a place on one of our Learn To Curl courses which run over a series of 4 weekly two hour sessions.